Managed services that won't cost you a fortune
Relax, we've already got it

Free your time and get back to running your business
Managed services that won't cost you a fortune
Yeah, we're the only ones

Pricing is simple, upfront and includes everything you need
Managed services that won't cost you a fortune
With more than 20 years in business

we know how to get the job done right
Our fully certified team of experts are ready

for whatever you have and wherever you have it running
Any Cloud Provider
We support and manage all the major cloud providers. Such as Microsoft Azure, Amazon Web Services and more.
Hybrid Cloud Solutions
We can do wonders if your using on-premise and cloud services, because we can support them both.

On-Premise Environments
If you've not yet started the journey to the cloud, no worries. We will still support all of your on-premise needs.
Digital
Workforce Solutions
We partner with purpose.
Get access to the wealth of knowledge and experience our team has designing and deploying these solutions.
As your
trusted advisors
Our team will continually assess your environment, identifying gaps and recommending solutions that fit your business and budget.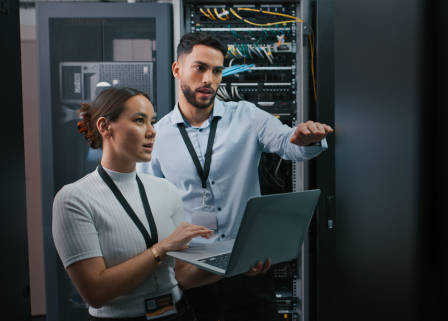 Our
Performance
We're large enough to handle any complex, multi-cloud or hybrid environment and still small enough to remember your name. Our recent performance numbers speak for themselves.
Managed Services Made Easy
Our fully transparent pricing models give you the ability to know exactly what
you're getting and what the costs are.
End User Desktops/Laptops Microsoft Windows
When it comes to supporting the devices that users need to be productive, we cover everything.
Get the updates they need, the support they want and keep your workforce end user devices running smoothly. Relax, we've got it.
Compute Infrastructure Microsoft Windows Server
Our certified experts will assure that your compute infrastructure is running smoothly and efficiently.
On-premise, co-location, cloud or hybrid it won't matter where your corporate compute infrastructure is, we can manage it all.
Network Devices Firewalls/Switches/Printers
It's good to know that your networking devices will be monitored, protected and receive regular updates.
Keep the network and data protected with our fully certified security experts.